Stories
VOIR ORCHHA ET MOURIR
Le site le plus romantique du Madhya Pradesh nen finit pas de dresser vers les nues ses coupoles, dômes et flèches rajpoutes. Ce village oublié qui refuse obstinément de grandir reste un havre de paix et de beauté."
Par: Franck Charton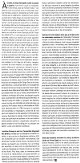 ORCHHA - A MEDIEVAL LEGACY
In: The Hitvada, February 24, 2008

LEGENDS IN THE WIND
Every stone in Orchha whispers tales of times gone by...
Gustasp & Jeroo Irani got wind of some of them as they explored the ancient city by the banks of the Betwa.
In: ET Travel
8 Dec. 2005
IN THE LAND OF KINGS
In: The Sunday Express
4 May 2008

CARELESS WHISPERS
In: ET Travel, 8 December 2005